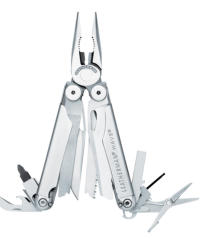 © J. N. Harriman & Company Limited 2012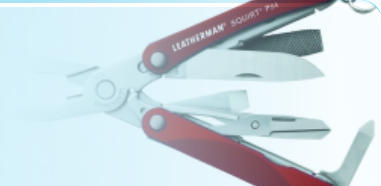 Leatherman Tools
Leave nothing undone
Needlenose Pliers
Regular Pliers
Premium Steel Replaceable Wire Cutters
Premium Steel Replaceable Hard-wire Cutters
Electrical Crimper
420HC Knife
420HC Serrated Knife
Wood/Metal File
Saw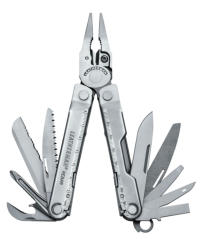 Small Screwdriver
Large Screwdriver
Phillips Screwdriver
Awl w/Thread Loop
Ruler (8 inches/20 cm)
Bottle Opener
Can Opener
Wire Stripper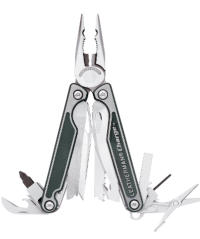 Needlenose Pliers
Regular Pliers
Wire Cutters
Hard-wire Cutters
Crimper
S30V® Knife
420HC Serrated Knife
Cutting Hook
Saw
Scissors
Wood/Metal file
Diamond-coated file
Large Bit Driver
Small Bit Driver
Medium Screwdriver
Ruler (8 inch/19 cm)
Bottle Opener
Can Opener
Wire Stripper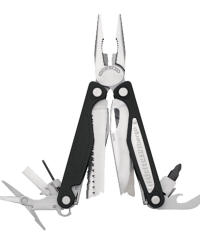 Needlenose Pliers
Regular Pliers
Wire Cutters
Hard-wire Cutters
154CM Knife
420HC Serrated Knife
Saw
Scissors
Wood/Metal File
Diamond-coated File
Large Bit Driver
Small Bit Driver
Medium Screwdriver
Ruler (8 inch/19 cm)
Bottle Opener
Can Opener
Wire Stripper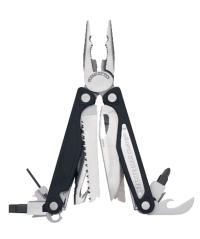 Needlenose Pliers
Regular Pliers
Wire Cutters
Hard-wire Cutters
Crimper
154CM Knife
420HC Serrated Knife
Cutting Hook
Saw
Wood/Metal File
Diamond-coated File
Large Bit Driver
Large Bit Drivers
Small Bit Driver
Ruler (8 inch/19 cm)
Bottle Opener
Can Opener
Wire Stripper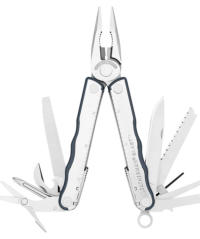 Phillips Screwdriver
Regular Pliers
Saw
Scissors
Small Bit Driver
Small Screwdriver
Wire Cutters
Wire Stripper
Wood/Metal File

420HC Clip Point Knife
8 in | 19 cm
Bottle Opener
Can Opener
Hard-wire Cutters
INCLUDED BITS: Phillips and Flat Tip Eyeglasses
Screwdriver Bit
Large Screwdriver
Needlenose Pliers
Needlenose Pliers
Regular Pliers
Wire Cutters
Hard-wire Cutters
420HC Knife
420HC Serrated Knife
Saw
Scissors
Wood/Metal File
Diamond-coated File
Large Bit Driver
Small Bit Driver
Medium Screwdriver
Ruler (8 inch/19 cm)
Bottle Opener
Can Opener
Wire Stripper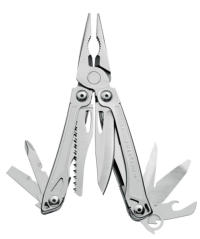 Spring-action Needlenose Pliers
Spring-action Regular Pliers
Spring-action Wire Cutters
420HC Knife
420HC Serrated Knife
Wood/Metal File
Saw
Small Screwdriver
Medium Screwdriver
Phillips Screwdriver
Ruler (1.5 in)
Bottle Opener
Can Opener
Wire Stripper
Carabiner Accessory:
Hex Bit Driver
and Bottle Opener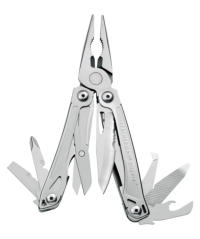 Spring-action Needlenose Pliers
Spring-action Regular Pliers
Spring-action Wire Cutters
420HC Combo Knife
Package Opener
Wood/Metal File
Scissors
Small Screwdriver
Medium Screwdriver
Phillips Screwdriver
Ruler (1.5 in)
Bottle Opener
Can Opener
Wire Stripper
Sometimes all you need is a simple,
lightweight, quick-to-deploy knife and
with the Leatherman Crater® c33
folding knife, that's what you get.
Perfect size, perfect feel in the hand,
perfect price, and it's also available in
combo straight blade as the c33.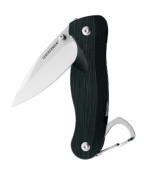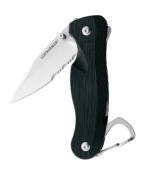 With the Leatherman Crater® c33L
and c33Lx you'll find Blade Launcher®
technology hard at work. Deploy the
blade quickly and safely, or keep it
stowed, and hang it from your belt or
pack with the unique carabiner/bottle
opener. Nice, light and ready to go,
the Crater c33L and c33Lx folding
knives from Leatherman are taking
knives to new heights.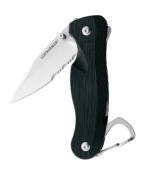 With the Leatherman Crater®
c33T/c33Tx you never have to say,
I only have my knife on me®. Built in
screwdrivers are perfect for the quick
tightening or prying job, and the razor
sharp 420HC blade and pocket clip
complete the tight little package we
call the Crater c33T/c33Tx folding knife.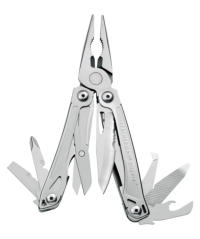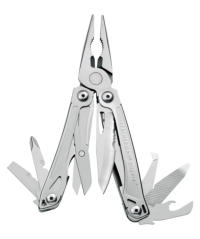 Needlenose Pliers
Regular Pliers
Wire Cutters
Hard-wire Cutters
Stranded-wire Cutters
Electrical Crimper
420HC Knife
420HC Serrated Knife
Saw
Scissors
Wood/Metal File
Diamond-coated File
Blade Exchanger
Large Bit Driver
Small Bit Driver
Large Screwdriver
Awl w/ Thread Loop
Ruler (9 inch/22 cm)
Bottle Opener
Can Opener
Wire Stripper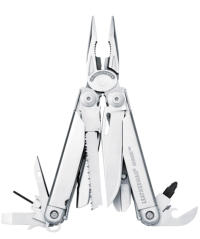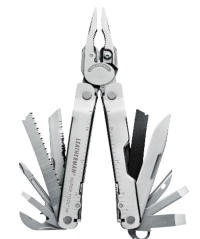 Needlenose Pliers
Regular Pliers
154CM Removable Wire Cutters
154CM Removable Hard-wire Cutters
Stranded-wire Cutters
Electrical Crimper
420HC Knife
420HC Serrated Knife
Wood/Metal File
Saw
Large Screwdriver
Medium Screwdriver
Small Screwdriver
Phillips Screwdriver
Awl with Thread Loop
Ruler (9 inches/22 cm)
Bottle Opener
Can Opener
Wire Stripper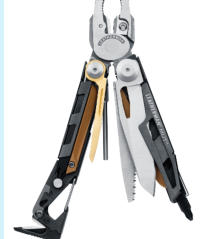 Needlenose Pliers
Regular Pliers
154CM Replaceable Wire Cutters
154CM Replaceable Hard-wire Cutters
Stranded-wire Cutters
Electrical Crimper
420HC Combo Knife
Saw
Hammer
Replaceable Cutting Hook
Bolt Override Tool
Replaceable Firearm
Disassembly Punch
Replaceable Bronze
Carbon Scraper
Cleaning Rod/Brush Adapter
Carabiner/Bottle Opener
Large Bit Driver
Front Sight Adjustment Tool
3/8" Wrench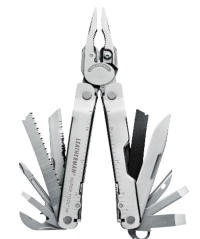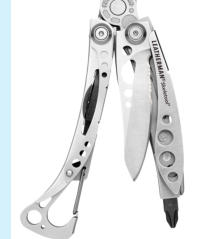 Needlenose Pliers
Regular Pliers
Wire Cutters
Hard-wire Cutters
420HC Combo Knife
Carabiner Clip/Bottle Opener
Large Bit Driver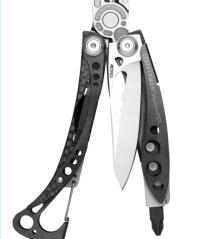 Needlenose Pliers
Regular Pliers
Wire Cutters
Hard-wire Cutters
154CM Knife
Carabiner Clip/Bottle Opener
Large Bit Driver